CombiVliet
's-Gravenzande, Maasdijk, Middenmeer, Rilland​ ​
"It's fantastic when everything is in balance; that point at which the growth of the plant and the fruit is optimal. The temperature in the greenhouse, the amount of feedwater we give, the light in the greenhouse, the crop protection and biological control; everything then comes together. Cultivation is a very precise process. We ensure that the plant has everything it needs so that it grows more and tastier tomatoes. Do you know what's really fantastic? Our work lives and breathes. Something happens in the greenhouse. There's something growing around you. You can smell it, see it and feel it.​
Of course, I'm proud of our company, but I'm proudest of our staff. Because without them, we simply couldn't grow any tomatoes. Our people make the difference and together we can make our contribution towards a healthy world."​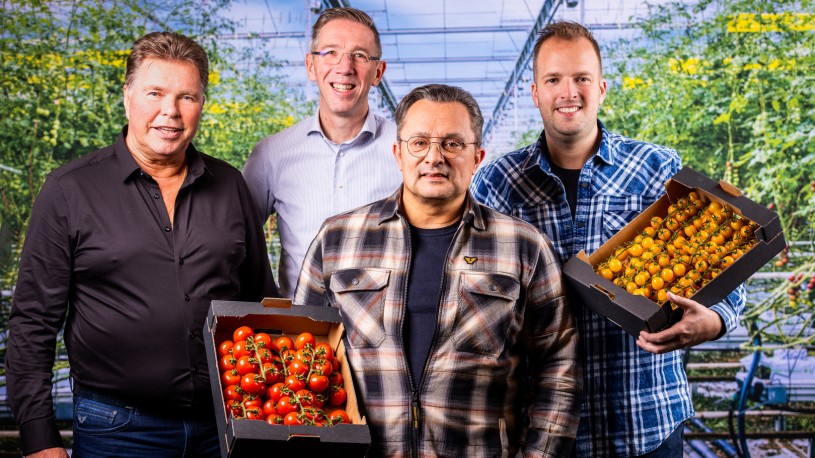 "something happens in the greenhouse. You can smell it and feel it."
The products we grow
We grow the tastiest salads. In collaboration with our growers, this is what we specialise in here at Harvest House. Our mission is to supply the best tomatoes, sweet peppers, and cucumbers the whole year round.
Take a look in one of our greenhouses