Kwekerij Overgaag
De Lier, Maasland, Honselersdijk​
"We handle the resources needed for growing sweet peppers as efficiently as possible. Take our water, for instance. We collect the rainwater that falls on the greenhouse and store it in tanks and silos. In dry periods we use that water for the plants. We also use a closed system in which the excess water in the greenhouse is collected and recycled. ​
For crop protection we use biological agents as far as possible, preferably the natural enemies of the damaging insects. It's pests against pests, so to speak."​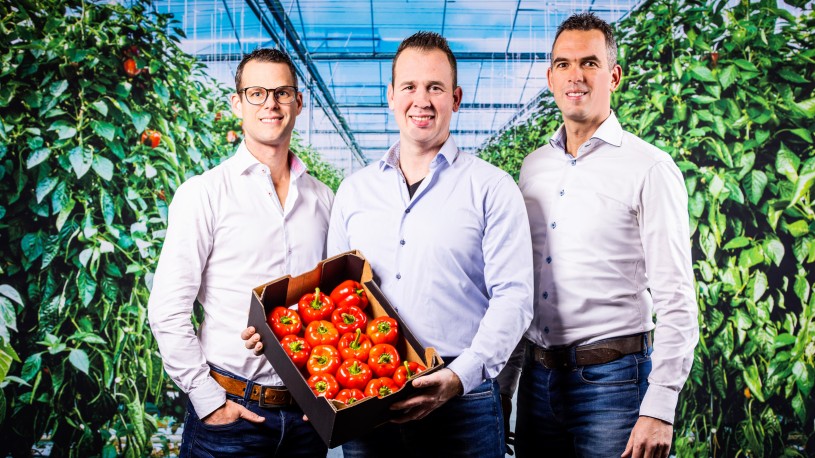 "We handle our resources al efficiently as possible".
Take a look in one of our greenhouses