Vijverberg
Berkel en Rodenrijs​
"We start off with a small plant in November. The first flowers appear in January and develop into a ripe fruit in eight to ten weeks. We harvest the first fruits in March and the last fruits in November. Each plant produces around 75 sweet peppers. Our growers give the plants water and nutrients, which produces a wonderful flavour.​
Sweet pepper plants can grow to more than four metres in length. To make sure they don't fall over, we lead two or three stems of every plant along a vertical twine. This also enables us to get to the sweet peppers easily for harvesting." ​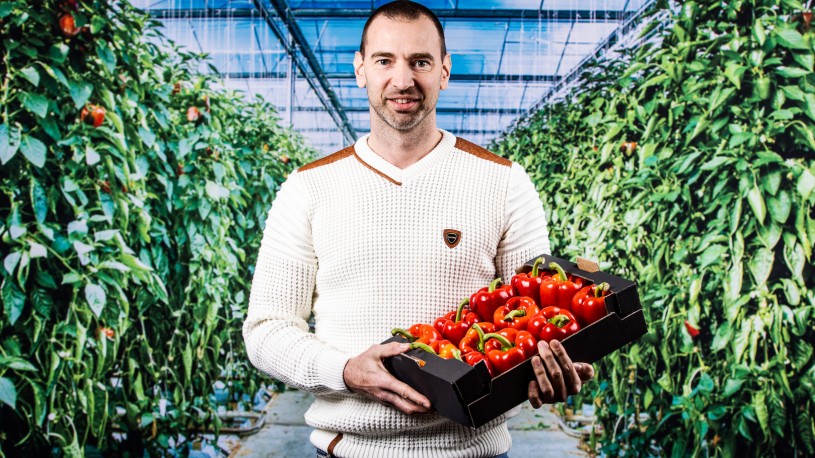 "We treat the plants with water and nutrients."
Take a look in one of our greenhouses