We are innovative
We are always working on innovations
We like to say that we are at the forefront of innovations. This is quite a considerable claim, we know. However, we do an incredible amount of work in this area. Just take a look at the ultramodern cultivation techniques that we use. Or the way in which we apply trends to shop shelves. Below you can read more about our more unusual innovations.
We are growing
We are getting bigger and bigger. We are growing rapidly not only in the Netherlands but also abroad. With our high-tech cultivation sites abroad, we are literally taking our expertise and experience from the Netherlands across borders.
Developments in cultivation
Sustainable cultivation.
We make use of combined heat and power units (CHPs). These are used to supply heat, power, and CO2 to over 1,000 hectares of our acreage. Most of the CO2 that is released in the CHP is put to use for our crops again.

We make increasing use of sustainable heating solutions. This includes biomass, geothermal energy, and solar panels.

We experiment with LED lighting. LED lighting makes it possible to use lights with different colours. This allows for precision control of fruit and plant growth. Compared with traditional lighting, it helps us to produce a more consistent quality, use less energy, and create less heat in the crop.

Alongside these developments in sustainable cultivation, we are developing better technology to measure the Brix value, flavour, and nutrients of a product without causing damage to it. This is called a non-destructive measurement.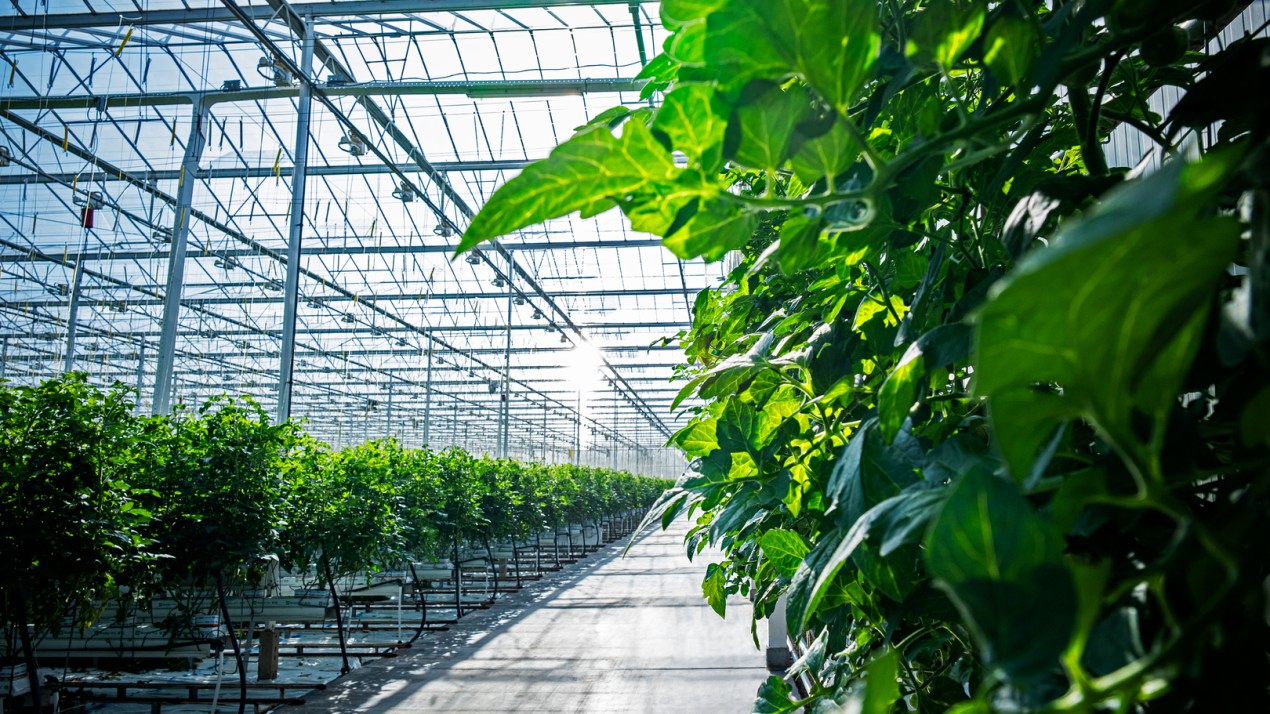 New varieties
Choice of variety makes the difference
We are constantly developing new varieties, and improving flavour is our main starting point. We always aim to grow the tastiest tomatoes, sweet peppers, and cucumbers. We have therefore chosen the sweet flavour of the Saopolo variety for our mini cherry vine tomatoes, while the Annico variety has been chosen for our delicious cocktail tomato. We grow Palermo Rashford pointed peppers because of their incredible sweetness.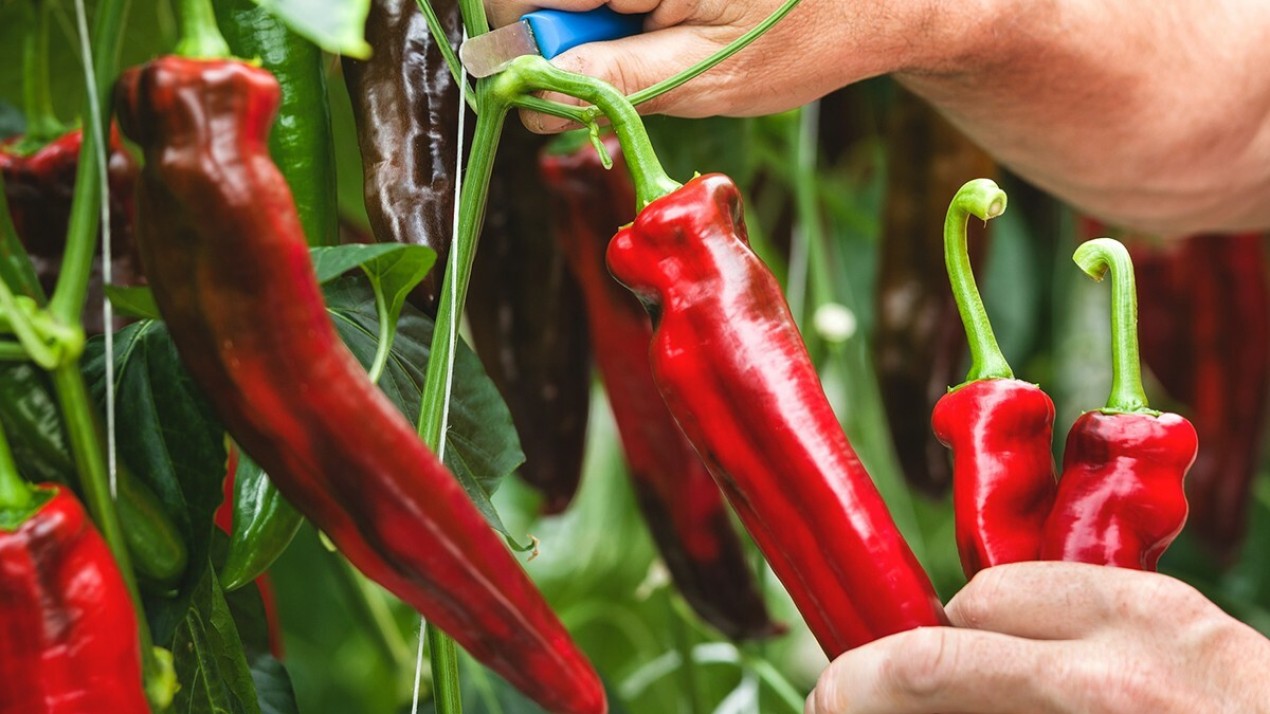 Robotics
Developments are progressing rapidly
Many tests and improvements have been carried out in recent years, and we are getting ever closer to making greater use of robots in cultivation and harvesting. This is the future! Robots will soon be assisting us in the greenhouse in harvesting our products and removing leaves. But there are other automated processes that have already been implemented in our greenhouses. The trolleys with harvested products travel automatically to the sorting hall where sorting into containers is often another automatic process. This helps us to reduce heavy labour.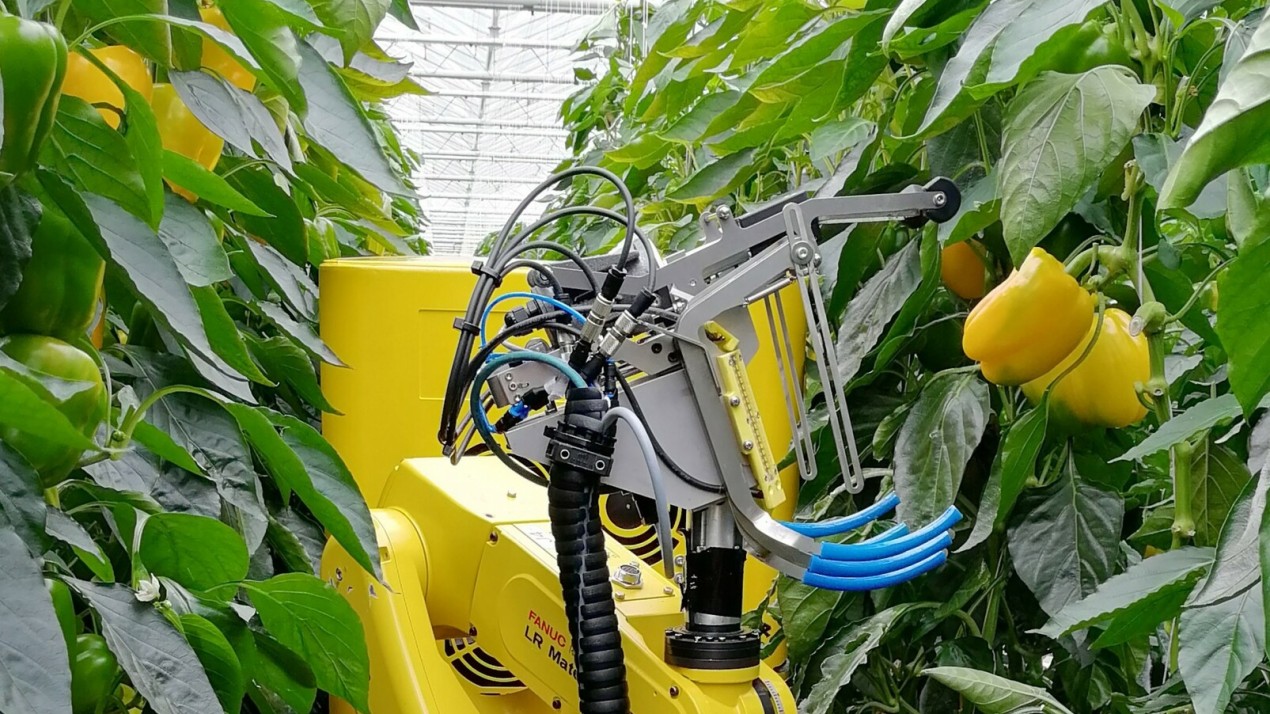 HortiFootprint
How sustainable are our cultivation practices really?
This is something we are investigating with the HortiFootprint, a methodology for assessing the impact of a product on the environment. This impact can be calculated using a set of rules known as PEFCR. We include a very broad range of sustainability characteristics in order to produce an objective comparison. Our aim is to use the HortiFootprint as a guideline to obtain insight into the various cultivation systems, locations, and segments. This will enable us to see where we can further improve sustainability. In order to obtain an accurate picture, we will need to perform the calculations regularly and for many of our growers. In doing so, we are setting a clear and objective standard for ourselves as well as for the horticulture sector in the Netherlands and abroad.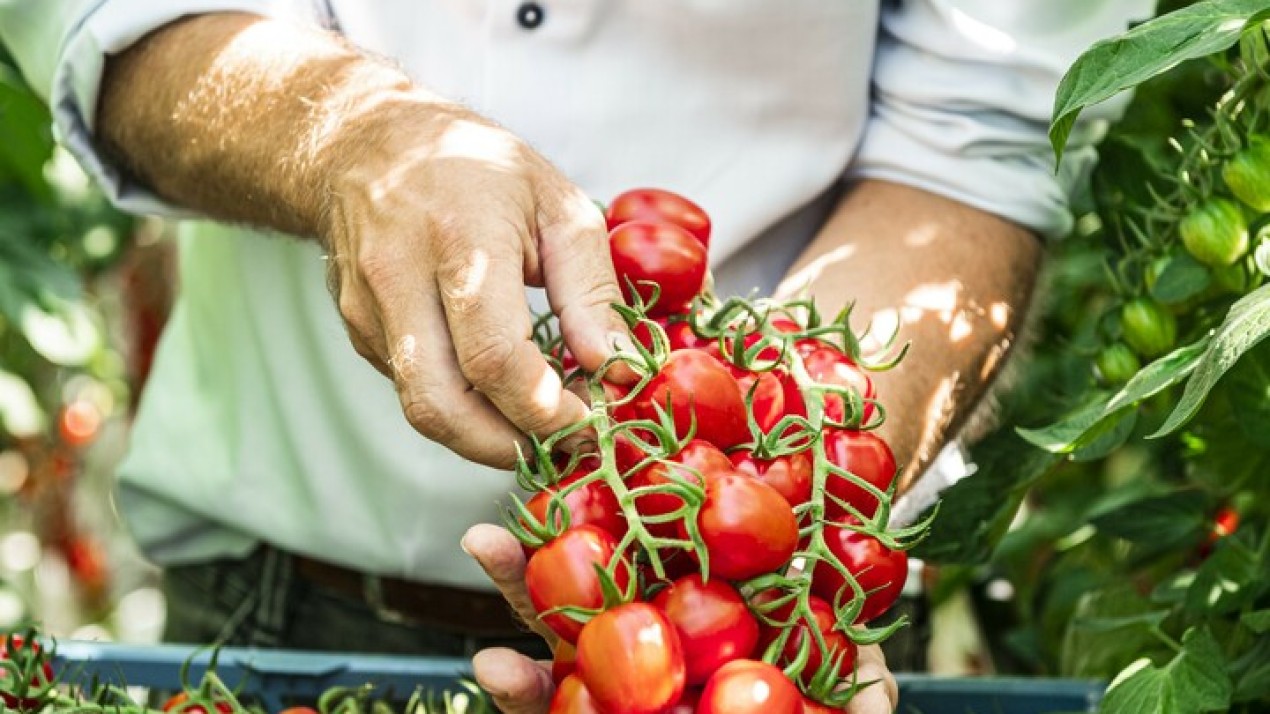 "'Harvest House leads the way in innovation. This is clear from our ingenious cultivation methods, as well as the way in which we extrapolate trends to shop shelves.'"